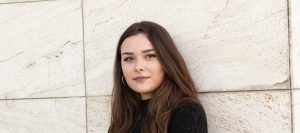 Wondering if you're pregnant can be overwhelming and stressful, especially if you haven't confirmed it yet with a pregnancy test. Here are tips on when to take a pregnancy test to get the most accurate results and what to do if the test is positive.
How Does a Pregnancy Test Work?
Timing is everything to get the most accurate results. Pregnancy tests work by detecting the hormone hCG, which is found in a woman's blood and urine when she is pregnant. 
We recommend waiting up to a week after your first missed period to take a pregnancy test for the most reliable results. If you're unsure how to calculate the date when your pregnancy began, contact us, and we can help you figure out the best time. We can provide you with a no-cost pregnancy test that will provide immediate results.
What Do I Do with a Positive Result?
If the pregnancy test result is positive, the next step is to schedule a no-cost ultrasound with a licensed medical provider. 
This scan allows you to confirm the pregnancy, determine how far along you are, and identify potential complications, such as an ectopic pregnancy.
A miscarriage can still produce detectable levels of hCG. An ultrasound can verify if the pregnancy is still viable (growing with a heartbeat) or if you have miscarried.
The pregnancy's age also informs you of your eligibility for specific procedures such as medication abortion vs. surgical. If you would like us to, we can refer you to a licensed medical provider for a free ultrasound. 
Make an Informed Decision
At our center, we offer no-cost options consultations where you can explore your options in a confidential environment and make a pregnancy plan you feel confident in. An unexpected pregnancy can feel isolating, but it doesn't have to be. We are here to support and equip you on this journey. Contact us today!