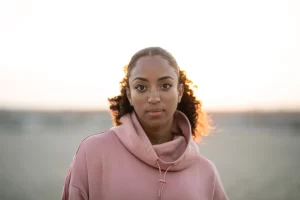 Have you recently asked yourself this question? Finding out you're unexpectedly pregnant can be disorienting. If you're currently facing an unwanted pregnancy, it is important to understand the options so you can make an informed decision. 
An abortion is a significant life decision and we are here to provide accurate information about your eligibility, the process, and the risks of the abortion pill. 
Understanding The Process
Before deciding if the abortion pill is the best decision for you, it's important to know how far along your pregnancy is. Women are only eligible for the abortion pill within the first nine weeks of pregnancy. Here at Metro Women's Center, we provide limited referrals for ultrasounds so you can know with confidence how far along your pregnancy is. 
How Does It Work?
The abortion pill is also known as a medical abortion. This type of termination involves two types of drugs: mifepristone and misoprostol. 
Mifepristone is prescribed first and works by blocking progesterone – a hormone essential for a pregnancy to grow and develop. After 24-48 hours, a dose of misoprostol will be given to begin uterine contractions and heavy bleeding. 
Risks To Understand 
As with any kind of drug, the abortion pill can cause side effects. According to Mayo Clinic, these can range from mild to severe and typically include: 
Vaginal bleeding

Cramping

Nausea

Vomiting

Fever

Chills

Diarrhea

Headache
Sometimes these side effects can require medical attention, which is why for your health it is important for the abortion drugs to be supervised by a medical professional. 
Other Options To Explore
No one should have to face a pregnancy alone. At Metro Women's Center, our goal is to provide education on all the options available so you can feel confident you've made the right decision for your health. 
Don't let fear keep you from reaching out. Contact our center today for confidential care you can trust. Reach us online or at 763-533-8642.