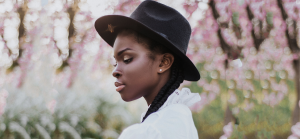 When considering an abortion, the first option people usually think of is the abortion pill. Known as a medical abortion, the abortion pill is marketed as a non-invasive option for terminating a pregnancy. But what about the risks and side effects? An abortion is a serious decision. It's important to be aware of all your options to be sure you make the best decision for your health and future.
How Does The Abortion Pill Work?
The abortion pill is a combination of mifepristone and misoprostol. Mifepristone stops a pregnancy from implanting in a woman's uterus. The follow-up dose of misoprostol causes uterine contractions and heavy bleeding to expel the pregnancy tissues. Your provider will schedule you for a follow-up appointment about a week after you finish both medications. 
What Are the Side Effects and Risks?
Physical Health Risks

Bleeding and cramping are expected effects of a medication abortion. However, some women experience heavier bleeding than is normal. Other side effects and risks include:                         
– Incomplete abortion (meaning you may need a surgical abortion as well)
– Infection 
– Fever
– Vomiting
Mental Health Risks
According to Medical News Today, it is common for women to experience emotional side effects in addition to the physical ones. These can include: 
– Guilt
– Anger
– Shame
– Remorse or regret
– Loss of self-esteem or self-confidence
– Feelings of isolation and loneliness
– Sleep problems and bad dreams
– Relationship problems
– Depression or thoughts of suicide
Where To Find Support
We are here for you. We understand that everyone's situation is unique and comes with its own set of challenges. Our center offers free pregnancy tests, limited ultrasound referrals, housing opportunities and so much more. No matter your story or background, we are here to support you. Let's figure this out together.