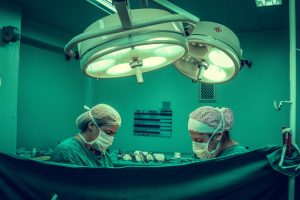 Abortion – you've thought about it but you're still unsure about the procedure. Maybe you don't want to parent and abortion seems like your only option. With a serious medical procedure such as abortion, comes serious risks. Be informed about abortion and understand all your options so you can make a confident decision for your future. 
Different Types of Abortion
Medication Abortion (Also Known as the Abortion Pill)
Medication abortion actually includes two different types of drugs that work to end a pregnancy: Mifepristone and Misoprostol. This type of abortion is used only effective for women up to 10 weeks pregnant.
First, Mifepristone blocks the womb from absorbing the progesterone hormone, which causes the uterus lining to thin. This stops your pregnancy from progressing. Second, Misoprostol is taken 24-48 hours later and makes the uterus contract and expel the pregnancy through the vagina.
Surgical Abortion
Surgical abortion is a lot different than medication abortion as it is performed at a medical clinic. This type of abortion includes anesthesia, dilation (opening) of the cervix, and several surgical instruments. The  A D & C (dilation and curettage) surgical abortion is done for women around 11-13 weeks pregnant. This procedure includes using a vacuum and a scraping tool to remove the pregnancy. 
The A D & E (dilation and evacuation) surgical abortion is done if you are over 13 weeks pregnant. Surgical instruments including forceps are used to confirm every part of the pregnancy is extracted along with a vacuum and scraping tool.
Serious Risks of Abortion
The Mayo Clinic shares potential risks of medication abortion, including…

Incomplete abortion (may need to be followed by surgical abortion)

An ongoing unwanted pregnancy (if the procedure doesn't work)

Heavy/prolonged bleeding

Fever

Digestive system discomfort

Infection
The Mayo Clinic shares the potential risks of surgical abortion, including…

Perforation of the uterus

Damage to the cervix

Heavy bleeding

Cramping

Scar tissue on the uterine wall

Infection
Know Your Pregnancy Options
You deserve to learn about all your pregnancy options. Our team is here to educate you and inform you about all of them! 
Before making your final pregnancy decision, a lab-quality pregnancy test and ultrasound are important so you can necessary to know what type of abortion you qualify for. There could be major health risks if you skip the pregnancy confirmation step. It's vital to learn how far along you are in your pregnancy if it's viable, and the location of your pregnancy.
Schedule a free and confidential pregnancy test today at Metro Women's Center. We also offer free ultrasound referral services so you can get the answers you need.