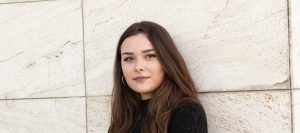 With the recent overturning of Roe v. Wade, many women are left wondering how this Supreme Court ruling affects the state of Minnesota. 
Minnesota's state laws have protected abortion access in our state, but read this blog to learn more about its implications and what your options are if you're facing an unexpected pregnancy.
What the Overturn of
Roe v. Wade
Means
In 1973, the Supreme Court ruled that the right to an abortion was found in the right to privacy and liberty, as established in the U.S. Constitution.
However, this case was revisited in the recent Dobbs v. Jackson Women's Health Organization, and the existing Supreme Court ruled that the right to an abortion could not be substantiated or found in historical precedent, so it was overturned and struck down.
This means that abortion is no longer considered a federally protected right, and the authority to allow or regulate abortion access is now determined by each of the individual states.
What Are Minnesota's Current Abortion Restrictions?
While some states had "trigger laws" that banned abortion within days of Roe being overturned, Minnesota has state laws that codify the right to an abortion. This means that unless there is an amendment to the state constitution, abortion will remain legal in our state.
Abortion is legal in Minnesota up to the point of viability, unless the woman's life is endangered by the pregnancy.
What If I Need an Abortion?
If you believe that you are in need of an abortion, it is likely an overwhelming decision to make. Before you consider scheduling a procedure, we recommend an ultrasound scan. We can provide no-cost referrals for these services.
An ultrasound can give you critical details such as the gestational age (which can affect abortion eligibility), as well as verify whether or not the pregnancy is ectopic or still viable. Knowing these details will help you make an informed health decision.
We are here to make you feel equipped and supported in this season, so contact us today to schedule your appointment!