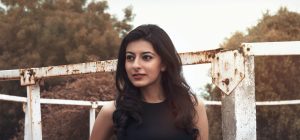 With the historic ruling of the Supreme Court that overturned Roe v. Wade, it can seem like there are more questions than answers as people are trying to come to terms with what this means for abortion access and women's healthcare.
Read the rest of this article for more information about the significance of this ruling and how it affects abortion access in Minnesota.
What It Means that Roe v. Wade Was Overturned
In 1973, Roe v. Wade established that the right to an abortion was included in the "right to privacy" clause of the U.S. Constitution.
In the recent Supreme Court ruling of Dobbs vs. Jackson Women's Health Organization, it was determined that this argument lacked standing. The Supreme Court struck down Roe which now means it is no longer a federally protected right.
Each state must determine whether to restrict or protect abortion access within their state.
Does Minnesota Currently Grant Abortion Access? 
Minnesota still has laws as well as its state constitution that allow abortions up to 20 weeks.
There is currently no law that prohibits doctors from administering care to women in need. This includes high-risk or ectopic pregnancies, stillbirths, or natural miscarriages (which are sometimes called "spontaneous" abortions).
What Happens Next?
If you are facing an unplanned pregnancy, your first step is to schedule an ultrasound to determine if the pregnancy is viable (still developing) and confirm the gestational age (medication abortions are approved up to only 10 weeks). You will also want to eliminate the possibility of an ectopic pregnancy, which is when the pregnancy is located outside the womb and can be  dangerous to the mother.
At Metro Women's Center, we offer referrals for no-cost ultrasounds as well as options consultations where you can ask questions about the pregnancy process and learn about local resources.
You are not alone on this journey. We are here to help inform, equip, and empower you, so contact us today!